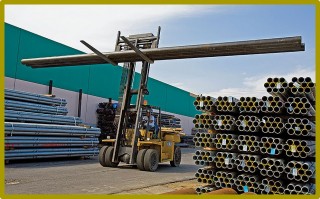 Steel Market Update
Our latest monthly update is much the same as the previous months'. Spot availability is non-existent, contract tons are being pushed out 10-12 weeks, and prices are up.
The supply chain disruption is providing little indication of when it will finally settle down, but we still think prices will start backing off at the tail end of Q2 and into Q3. Domestic mills' utilization rates have stalled out in the high seventieth percentile, and it is unclear on when they will notch higher. In a potential sign of relief, we have seen some pull back in international scrap markets.
Following the plunge in the Turkish lira, after President Erdogan canned the country's top banker, Turkish buyers dried up for available cargoes freeing them up for other importing countries. In conjunction, supply chain issues around bulk seaborne shipping has led to a surplus of supply at key export points, forcing sellers to lower prices. It could be seen as one of the first steps in the process for a retreat in semi-finished steel pricing.