Steel Market Update
Domestic steel producers continue to play a chicken and egg game with pricing versus the industry utilization rate. With many industry participants thinking we have passed a bottom in domestic coil prices and lead times growing shorter, more mills have come back online. The most recent utilization rate for the week of August 17th was 61.5% or 1.377 million tons. Capacity utilization still lags the low 80% rate seen prior to the COVID shutdown but is above 60% for the first time since early April.
The spread between scrap prices and coil is still not above the ideal $200 per ton level for EAF participants, but with automotive demand rising again there is optimism. Higher activity levels in the auto industry increase both the supply of scrap in the market as well as the demand for premium cold-rolled and galvanized steels putting extra wind into the sails of market producers.
Finally, a look at Chinese steel activity. Chinese HRC is typically a bell cow for the global market. With high input costs, Chinese Iron Ore was trading most recently at $122.75 per ton, low inventories, and high priced coil for both their own domestic market and export market, Chinese production has surged to over 91,000 tons per month in the most recent reported month (June).
Typically, Chinese HRC sits at the lower end of the global pricing, but now trades at a premium above both the US and European markets. Should this hold long term, global exporters outside of China may have the opportunity to increase their own market share.

OCTG & Line Pipe Market Update
The US Rig count continues to set new record lows, currently at 244. While not returning to pre-COVID levels, the frac spread has made a slight rebound and is now at 70. In trying to get a handle on the impacts to the OCTG and Line Pipe market we have looked into both the import shipments and domestic mill activity level. While imports have continued to enter the market, they are still a fraction of the 2019 levels.
Licensing data is pointing to August shipments for Line Pipe and OCTG at around 40% of the 2019 levels. Domestic producers have taken vast amounts of capacity offline, including all of Tenaris's US mills (including the mills acquired from TMK Ipsco in 2019), most of U.S. Steel's available capacity, and a handful of other individual mills. The mills that have continued to operate are doing so at a reduced level.
It is our opinion that domestic utilization levels of actual capacity available is such that domestic mills will have to raise prices to justify adding more shifts or to restart idled facilities.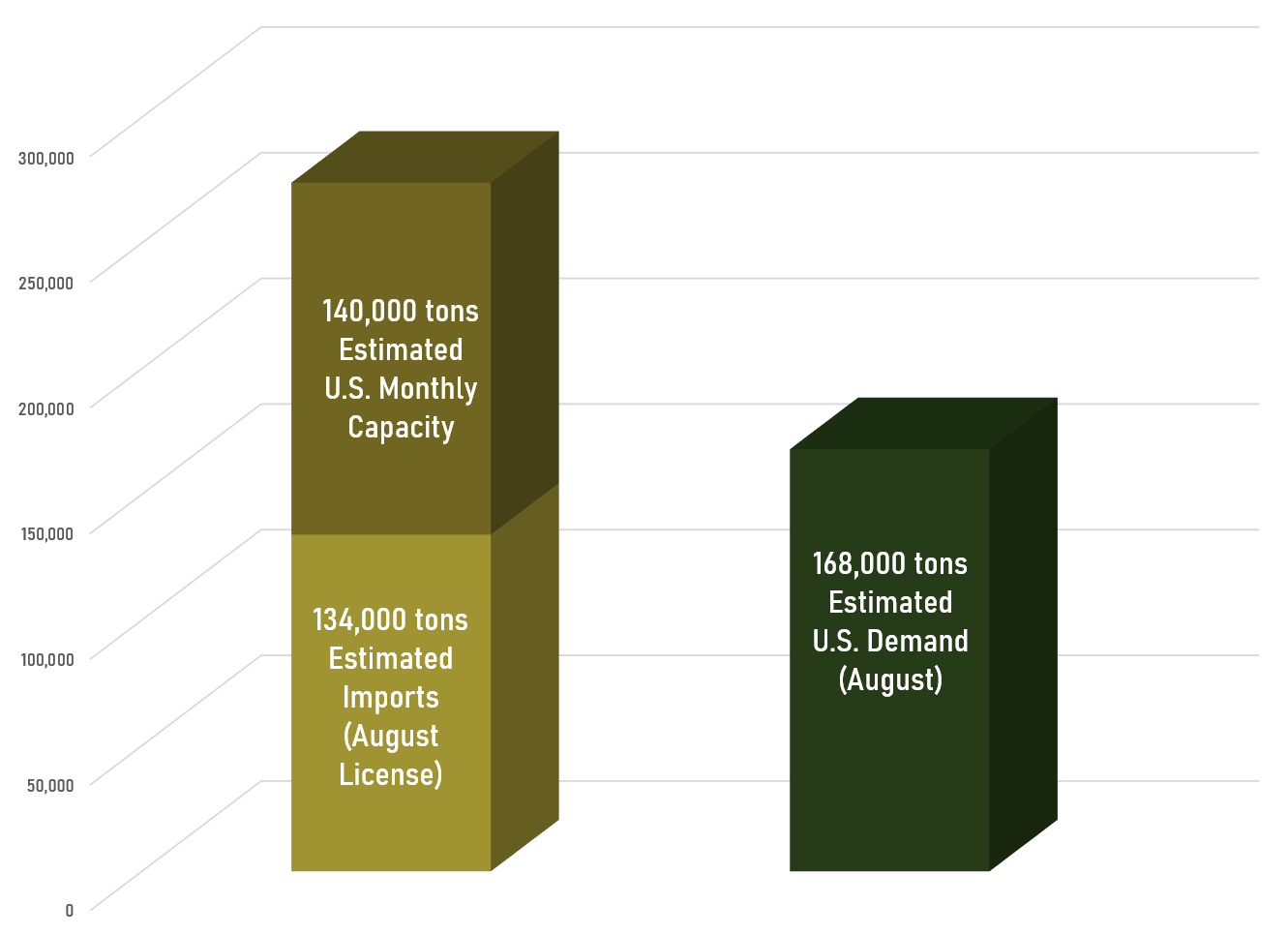 Midstream Company Chooses Tex-Isle to Supply Pipe & Coating for 240+ Mile System in Oklahoma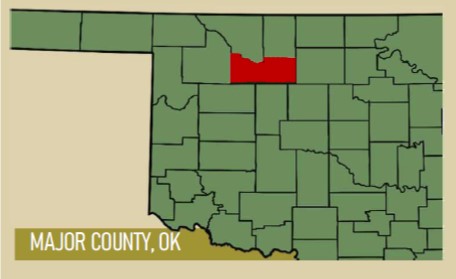 Tex-Isle procured, coated, and delivered 240+ miles of line pipe to our customer within five months of receiving the purchase order. By using multiple mill sources, Tex-Isle reduced coating rates, and delivering pipe directly to the project ROW, Tex-Isle was able to deliver ~10% savings versus the competition. Asset Based Distribution makes each step of the value chain deliver savings to our customers.
LOCATION:

MAJOR COUNTY, OKLAHOMA
PROJECT DATE:

MAY 2018
PROJECTS AND SERVICES PROVIDED:
• 11 Miles – 16" X 0.375 API X52 w/ FBE
• 50 Miles – 10.75" x 0.250 API X52 w/FBE
• 20 Miles – 8.625" x 0.219 API X52 w/ FBE
• 90 Miles – 6.625" x 0.188 API X52 w/ FBE
• 70 Miles – 4.5" x 0.188 API X52 w/ FBE