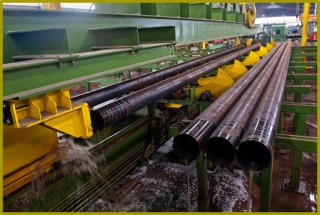 Steel Market Update
It has been a long time coming, but the steel market has finally started its descent out of the stratosphere. During our last report, we discussed how Hot Rolled Coil had stubbornly held above $1,900 per ton. November finally saw this inflection point breached and then some. As of this Monday, HRC is below $1,800, with futures selling off rapidly. The six-month curve has retreated to $1,363 today versus $1,436.75 a month ago. Mill lead times have come down to six to eight weeks for some offers allowing buyers a chance to survey the market for the best available options as opposed to taking anything they can purchase.
Given the significant delta between the U.S. market and global markets, steel importers had consistently been able to price HRC $300-$400 per ton beneath the current domestic spot price while still securing attractive margins. It will be interesting to monitor the import price and volume as the domestic market comes back to a more reasonable level.
Over the next year, some of the large factors that will be able to move markets are the following: new domestic mill capacity coming online in the first half of the year, automotive demand, and trade issues. The following additions have already started commissioning or will over the next twelve months: Arcelor Mittal/Nippon Steel Calvert (1.65 million), North Star BlueScope (900,000), Nucor Gallatin (1.4 million), and Steel Dynamics (3.0 million). It should be noted however, significant capacity has been idled or permanently dismantled in the U.S. as part of long-term strategic moves by some industry players. Q3 automotive capacity utilization was down to 63 percent due to chip shortages. This shortage of vehicles manufactured could take years to make up and should provide ample demand through at least 2022 and into 2023.