Steel Market Update
The steel market's delicate balancing act between increasing utilization and pricing has finally fallen apart. In the past few weeks, the cost of steel has seen sharp upticks around the globe on the back of rising raw materials costs and lengthening lead times. Further pricing pressure is being felt as mills have only tepidly brought back production capacity after the shutdowns earlier in the year as well as planned outages for some of the furnaces currently open.
In the past week scrap prices have jumped around 10%, while domestic hot rolled coil has jumped 19% in the past month. A domestic price of $600 per ton for hot rolled coil is not out of the question, but market dynamics do not exist to hold prices much higher over the long term. Many of the domestic mills have announced immediate price increases, which may not even keep up with the current spot market's upward trajectory.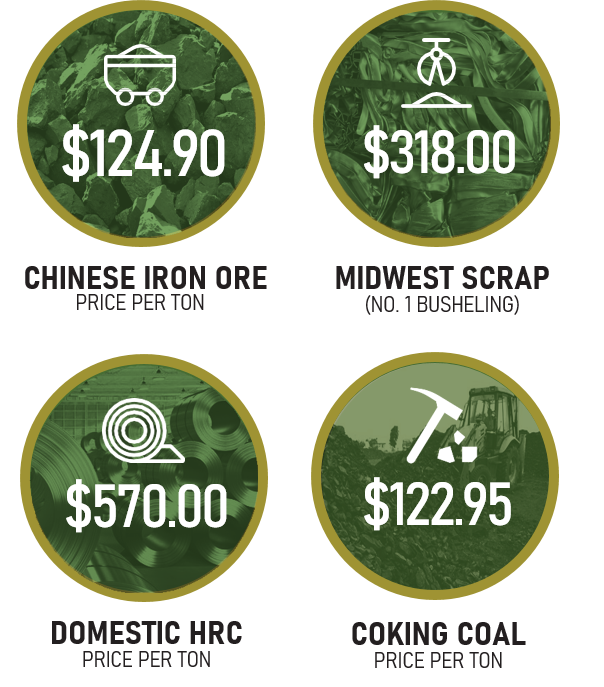 OCTG & Line Pipe Market Update
The API pipe market has not seen the same surge that the overall metals market has been enjoying, which will result in squeezed margins for already suffering mills. Spot prices for both line pipe and green tube while low, have slowed their descent and are likely near a bottom. We expect that prices will start to come up regardless of activity levels and have already seen domestic mills publicly announce or have discussions regarding price increases.
In addition, it appears August will be the first month since February that overall inventory levels have decreased. The estimated months worth of OCTG consumption in inventory is at a multi-year high of over 12, but we expect that with modest gains in the rig count and continued low shipments of new material that this factor will come down to a more manageable level over the next few months.
The market is delicately positioning itself to support higher prices for both OCTG and line pipe throughout the end of the year, however the increases will be choppy and modest until higher activity levels return.
Tex-Isle Service Spotlight: Distribution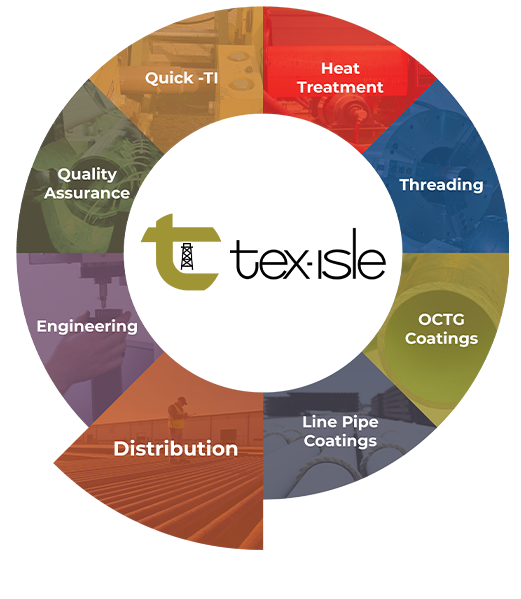 Tex-Isle's Asset Based Distribution® provides customers superior control of their supply chains.
We are a single source supplier, providing turn-key solutions for complex operations. Our team works with customers to provide an understanding of the overall market and the most cost-effective approach to ensure success on their projects.
Tex-Isle is uniquely positioned to ensure that not only is your product delivered on time, but at the lowest possible cost. Because we are an integrated company, you benefit from highly efficient streamlined logistics.
---